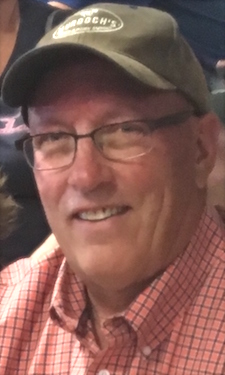 Stephen "Steve" Wayne Peyton (58) passed away peacefully at his home in Berthoud, Colorado, October 21st, 2017 surrounded by loved ones following a courageous 7-year battle with cancer.
Steve was born September 30th, 1959, in Gunnison, Colorado, to Gary and Carolyn Peyton.
He grew up in Lamar, Colorado, where his accomplishments included all-state in baseball, football, and basketball. Pursuing his love of baseball, Steve attended college on baseball scholarships at Arizona Western and Colorado State University.
For the past 23 years, Steve worked in the finance industry, specializing in construction finance and manufactured housing. Steve's hobbies included; hunting, fishing, golf, poker, and the ranching lifestyle.
Steve is survived by his wife, Tawny Peyton, son, Andrew Gray, mother, Carolyn (Quinn) Peyton, sister, Kelly (Peyton) Glahn, brother-in-law, Scott Glahn, nephews, Logan and Tanner Glahn, and niece, Kylee Glahn.
Steve is preceded in death by his father, Gary Peyton, his grandparents, Bill and Elsie Peyton and Bill and Mildred Quinn.
Memorial services will be held at First United Methodist Church, 533 Grant Ave., Loveland, on Saturday, October 28, 2017 at 10:30am. In lieu of flowers, we would like to continue Steve's efforts of preserving and protecting the opportunities for future generations to understand and enjoy wildlife habitats. The Peyton Family requests that memorial donations be made to Ducks Unlimited c/o Viegut Funeral Home, 1616 N. Lincoln Ave., Loveland, CO 80538. Go to www.viegutfuneralhome.com for on-line condolences.

Print This Post