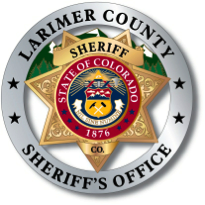 At approximately 11:30 am today, Sunday, October 13, 2013, Larimer County Sheriff's Office Deputies assigned to the Estes Park area were dispatched to a disturbance at 3500 block of Colard Lane in unincorporated Larimer County near Lyons, Colorado.  A subject identified as an Hispanic male approximately 54 years of age was alleged to have discharged a firearm during the disturbance and had barricaded himself inside his home.  No one was injured during the disturbance with everyone accounted for.
The Larimer County SWAT team executed a search warrant of the home to locate the subject wanted for questioning in the disturbance and evidence associated.  The subject was not in the home and is believed to have fled prior to law enforcement arrival.  The subject is believed to have fled the area in a vehicle and the Sheriff's Office is coordinating with other local law enforcement agencies in an attempt to locate it.  There is no immediate risk to life or property in the Colard Lane area and the scene has been released.
This is currently an active investigation and no further information is available at this time.

Print This Post