Updated October 18, 2017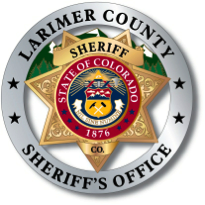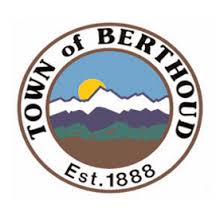 October 1 to October 8
Sunday, October 1
Restraining Order Violation: South 9th Street, 33-year-old female was at a residence from which she is restrained. She was arrested and placed in jail.
Code enforcement
Animal Problems – 7
Parking Problems- 12
Other ordinance violations- 5
Monday, October 2
Third Degree Assault: Greenwood Drive. A 13-year-old male hit, kicked and bit his 39-year-old mother. He then grabbed a baseball bat which his parents took from him before he could use it as a weapon. The juvenile has been given warnings during past incidents, he was charged criminally in this case.
Motor Vehicle Crash: East Hwy 56, 32-year-old male crashed his vehicle after avoiding an animal which crossed his path. The vehicle was heavily damaged and the driver sought medical attention. The crash was investigated and the driver was not cited.
Tuesday, October 3
Welfare Check: Berthoud High School, 16-year-old female contacted after suicidal notes were found at the high school. The notes were believed to have been authored by the female, but she denied writing them. Deputies are considering who wrote the notes and will be checking their welfare.
DUI Motor Vehicle Crash: Hwy 287 / County Road 8, 27-year-old male swerved to avoid hitting an unknown vehicle, drove into oncoming traffic and struck a 26-year-old male driving a vehicle travelling in the opposite direction. Both vehicles totaled, airbags deployed and no persons were injured. At fault driver arrested.
Wednesday, October 4
Thursday, October 5
Friday, October 6
Criminal Mischief: Bimson Avenue, multiple properties were vandalized with blue spray paint on this street and neighboring streets.
Harassment: 4th Street, 23-year-old male reported his ex-girlfriend posted inappropriate pictures of his body online and he was getting threatening messages.
Motor Vehicle Crash: 2nd Street, 40-year-old male's vehicle was struck by a delivery driver in the parking lot of a local business.
Motor Vehicle Theft: Mount Massive Street, 31-year-old female's 2000 Honda Civic was stolen between 0900 and 1045 hours this morning from her driveway. Deputies are waiting to hear from a neighbor reference capturing security camera footage.
Saturday, October 7
Theft: 8th Street, 56-year-old male reported an unknown suspect stole a fryer that was being stored outside the business.
Menacing / Harassment: 47-year-old female called 911 stating her 17-year-old step son, was out of control and had tried to hurt her before her other step son stepped in and pulled him off her. The 17-year-old male was held on the floor until Law Enforcement arrived. The 17-year-old threatened to kill Law Enforcement, the step mother and then himself.
Sunday, October 8
Code enforcement
Animal Problems – 10
Parking Problems- 12
Other ordinance violations- 5
October 9 to October 15
Monday, October 9
Vehicle Crash / Hit and Run: Hwy 287 and Hwy 56, an Estes Park man rear ended a Texas automobile while it was stopped at a red light. That driver left the scene prior to law enforcement arrival and did not leave any contact information other than his name. The driver that got hit did get the other vehicle's license plate number.
Tuesday, October 10
Vehicle Crash with Injury: Mountain Avenue and Ninth Street, a driver pulled in front of another vehicle. The driver of that vehicle was transported to the hospital.
Wednesday, October 11
Vehicle Trespass / Theft / Criminal Mischief: Nebraska Avenue, a resident reported unknown suspect(s) entered his unlocked vehicle and stole two $100 gift cards. They also broke the door handle on his vehicle.
Vehicle Trespass: Iowa Avenue, a resident reported unknown suspect(s) entered her unlocked vehicle.
Suspicious Circumstances: Fourth Street, several reports of a woman chasing a man yelling and screaming to call the cops. They were both contacted at the bus stop on Mountain. The woman stated that her boyfriend stole her bus pass and Broncos shorts. Ok, the bus pass is iffy but he crossed the line with the Bronco shorts!
Thursday, October 12
Harassment: Franklin Avenue, a resident dumped a cup of urine on another resident over shared bathroom issues.
Suspicious Circumstances: Welch Avenue, a resident wanted to report a post which her ex-son in law posted on his Facebook page. The post stated he wanted her family to stay away from him our he would call LE, he also stated he would defend himself if needed until LE showed up.
Suspicious Circumstances: First Street, a resident reported receiving a telephone message from "Legal Services" telling her to be home to be served for missing jury duty. This company also called several of her family members and left a call back number.
Suspicious Circumstances: Longview, a resident called and reported a "domestic emergency" at his residence. Deputies determined the resident was upset because he let a female from Craig's List move into his basement but she brought her cats and they have destroyed the basement. Resident was told to go through the eviction process as she did pay him rent.
Fraud: Woodcock, a resident reported someone used their credit card number and made fraudulent purchases at the Loveland Walmart.
Friday the 13th
Harassment: Cheyenne Drive, a resident reported someone posted negative comments about them in reference to a missing dog.
Theft: Bunyan Avenue, a grandparent called to report that their 13-year-old grandson has been stealing from them. You just don't steal from Meemaw!
Felony Warrant Arrest: Mountain Avenue and Second Street, a 37-year-old Loveland man was contacted as a passenger in a vehicle on a traffic stop and was found to have a felony warrant.
DUI: Bunyan Avenue and Sixth Street, a 40-year-old Berthoud man was stopped for failing to yield right of way upon entering a roadway and a defective tail lamp. He was arrested on suspicion of driving under the influence.
Revoked License / Warrants x6 / Controlled Substance: a 26-year-old Lakewood woman was contacted for a traffic violation. She was found to have six warrants out for her arrest, her license is revoked and a loaded syringe with suspected methamphetamine was found in the car.
Saturday, October 14
Run Away Juvenile / Returned Juvenile: Canyonlands Street, a 15-year-old boy ran away from home after an argument. He was missing most of the day, but later that day the deputy located the boy walking by the Berthoud High, then returned him home.
Harassment: Franklin Avenue, a resident threw hot water on another person for no apparent reason. No injury sustained.
Family Problems: Ruby Drive, a mother reported her adult daughter recently had court regarding a divorce from her husband and that he was inside the house. Upon contact with the man he denied that the court had issued any order and was argumentative even when he was shown the minute order prohibiting him from entering the property without written permission.
Suspicious Circumstances: Victoria Street, a resident reported getting a strange phone call that when they answered all they heard was heavy breathing.
Family Problems: Second Street, a resident reported while her ex-boyfriend was living with her, he brought her Xbox to a pawnshop in Longmont for a loan. This happened over a month ago. She was not concerned at the time but now that they have broken up she wants her Xbox back, but the loan has not been paid off.
In case you missed it, we had severe wind that caused damage to many trees in Berthoud and the surrounding area.
Sunday, October 15
Recovered Stolen Vehicle out of Loveland: Second Street and Turner Avenue, a Loveland man's stolen 2001 Dodge was located at this intersection. The vehicle was also displaying stolen license plates from the New Freedom Church in Berthoud.
Trespass / Felony Warrant Arrest: Second Street, while a deputy was handling the stolen vehicle recovery a call came in from the owner of Berthoud Mini Storage about a male illegally living out of unit 45. This male was contacted and identified as a 31-year-old homeless man, who also had a felony warrant out of Weld County Sheriff's Office.
Theft: Mountain Avenue, a deputy contacted the New Freedom Church about the located plates on the recovered stolen vehicle.
Suspicious Vehicle: Glacier Avenue, a resident called in a suspicious vehicle and possible burglary. After some follow up, it was determined that the suspicious person was a contractor looking at a foundation for a new home.
Code Enforcement:
Animal Problems – 12
Parking Problems – 8
Other Ordinance Problems – 6

Print This Post