Updated September 18, 2017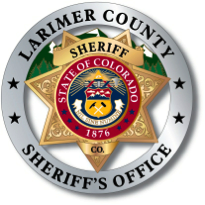 Provided by
Larimer County Sheriff's Office: Berthoud Squad
Friday, September 1
DUI / Suspended License / Turn Signal Violation: 1st Street & Bunyan Avenue, a 55-year old Longmont man was stopped for a traffic violation. He was suspected to be under the influence of alcohol/prescription drug Oxycodone.
Saturday, September 2
Vehicle Theft: 2nd Street, a resident reported that someone stole her 1998 Saturn from her driveway.
Warrant Arrest: 2nd Street, during an investigation, 42-year old Berthoud woman was found to have a misdemeanor warrant for her arrest.
Vehicle Trespass / Theft: Mountain Avenue a resident reported his unlocked car was entered while he was at the store.
Missing Adult: 10th Street, a 37-year old man was reported as missing. An acquaintance went to his house and found it open and no one around.
Family Disturbance: 2nd Street, a resident called to report that a 47-year old man was intoxicated and causing a scene with her granddaughter.
Sunday, September 3
Reckless Driving / Driving Uninsured Vehicle / Speeding: Hwy 287 & CR4E, a 21-year old Ft. Collins man was observed driving 125 mph in a posted 65 mph zone.
Recovery of a Stolen Vehicle: Keep Circle, a stolen brown Saturn sedan was found parked and abandoned in the 100 block of Keep Circle. On a neighborhood canvass, it was determined that the vehicle was dumped at that location on Saturday. This location is also one block south of where it had been stolen.
Code Enforcement:
Animal Problems – 8
Parking Problems – 20
Other Ordinance Problems – 20
September 4 to 10
Monday, September 4
Burglary: Nicholson Street, unknown suspect entered a construction trailer and stole construction tools. Suspect dressed as a construction worker drove away from the area in a Blue Ford truck.
Warrant: I-25 and Hwy 56, 24-year-old male arrested on an outstanding warrant during a traffic stop.
Tuesday, September 5
Theft: Hays Market, Mountain Avenue, A 54-year-old male was contacted for shoplifting, he was found to be in possession of illegal drugs and arrested.
Camping complaint: Mountain Avenue, Deputies have been trying to curb the amount of transient camping in town.
Wednesday, September 6
Motor vehicle crash: Hwy 56 and Weld County road 7, two vehicles involved in a non-injury rear end crash. At fault driver cited.
Drug call: Turner Middle School, student contacted with small amount of marijuana, student was cited for minor in possession. School Resource officer advised along with parents.
Assault: 4th Street, 67-year-old male victim assaulted by unknown assailant at a local business, case is under investigation. Victim was transported to a local hospital for evaluation of injuries.
Thursday, September 7
Warrant: Willow Drive, 52-year-old male arrested on outstanding warrants.
Motor Vehicle Crash: Hwy 287 and Hwy 56, 19-year-old female on Hwy 287 disregarded red light and struck an east bound vehicle. No injuries, at fault driver was cited.
Friday, September 8
Indecent Exposure: 8th Street, 20-year-old male was contacted watching a house with the front of his pants open and actively exposing himself. Male was arrested and placed in jail.
Saturday, September 9
Restraining order violation: 52-year-old male violated an active restraining order through phone contact with the 72-year-old male victim. Investigation continues and suspect is being sought.
Weapon call: Hwy 287 and County road 17, a female brandished a gun during a confrontation with another driver due to road rage issues. Probable Couse could not be established and the female was warned about her behaviors.
Sunday, September 10
Hit and Run Motor Vehicle Crash: Welch Avenue, citizen called to report his Jeep was hit while parked on the street sometime over the weekend. Vehicle has white paint transfer and bumper damage.
Violation of restraining order: 2nd St. #10, BER – A 23-year-old man caused a disturbance at his parent's house, damaged personal property of another and was found to have an active restraining order designated to keep him from his parents and their residence.
Motor Vehicle Crash: Hwy 287 and County Road 17, two vehicle crash, at fault driver cited.
Code enforcement
Animal Problems – 2
Parking Problems- 10
Other ordinance violations- 7
September 11- 17
Monday, September 11
Shoplifter: Hayes Market, Mountain Avenue, a 14-year-old male was contacted for shoplifting and cited. His parents and the School Resource Officer were notified.
Prohibited Camping: Mountain Avenue, Deputies are still working to locate transient persons who are being reported as sleeping in private parking lots and possibly entering vehicles.
Burglary: South 8th Street, three to four suspects working together entered a residence and stole a 2-year-old Australian Shepard. Through the investigation identities of suspects were developed; a 23 year old female and a 19 year old male were arrested, further investigation is continuing as to the involvement of 2 other known persons.
Tuesday, September 12
No report
Wednesday, September 13
Fraud / At Risk Adult: East Michigan Avenue, 22-year-old male was taken advantage of by an unknown suspect who had the man access his bank account and tricked him into purchasing gift cards he could not afford. The case is under investigation.
Bear: Hwy 287/ County Road 4, an injured black bear was located just outside of the town. It is believed the bear was struck by a vehicle which did not remain on scene. Department of Wildlife responded; the bear was euthanized due to it's injuries.
Thursday, September 14
DUI: 4th Street/ Bimson Avenue, Willow Drive, 74-year-old man was arrested on suspicion of Driving under the Influence of Alcohol.
Reckless Driving: Mountain Avenue, 21-year-old woman was cited for Reckless Driving after failing to stop behind other vehicles in traffic at a red light. She swerved to left barely missing another vehicle and then continued through red light.
Solicitation without a business License: 6th Street. A 25-year-old and a 23-year-old man were contacted for soliciting without a business license.
Friday, September 15
No report
Saturday, September 16
Unattended Death: Aspen Drive, an 86-year-old woman passed away during the night.
First Degree Criminal Trespass: Mount Massive, 52 year old woman reported an unknown suspect entered her vehicle during the previous evening and stole a back pack.
Sunday, September 17
Code enforcement
Animal Problems – 5
Parking Problems- 9
Other ordinance violations- 5

Print This Post