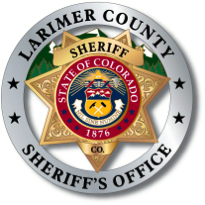 Provided by
James Anderson
Patrol Sergeant: Berthoud Squad
Thursday, October 1
Identity Theft: 800 block of Holmes Place, a man reported someone used his checking card at various locations in Colorado.
Vehicle Trespass/Theft: 300 block of Welch Ave, a resident reported that an unknown person had entered her vehicle and stolen her wallet,
Vehicle Crash/Hit & Run: Hwy 287 and CR17, a driver reported being hit from behind while stopped at a red light. The male driver of the other car seemed nervous so she began taking photos. After clearing the roadway and calling an ambulance she also got plate information from the vehicle. When driver saw the ambulance he drove off.
Civil Stand-by: 400 block of Massachusetts Ave. a woman called to report harassment which was unfounded. Her husband and his daughter arrive at the house to retrieve items and a verbal argument erupts.
Friday, October 2
Traffic Issue: Eleven written warnings were issued for parking in a fire zone at Berthoud High School. Remember the front of the high school is marked as a fire zone and there is no parking allowed.
One vehicle tagged for 72 hour tow
Driving Under Restraint/Speeding: 9th Street and Mountain Ave. Deputies observe and stop a vehicle for speeding in the school zone. During the contact the driver's license was found to be revoked as a habitual traffic offender and 14 active restraints.
Restraining Order Violation: 1100 block of Navajo Place, a woman called to report she received a voicemail from her husband in violation of the restraining order he was served on Tuesday.
Saturday, October 3
Domestic Violence/3rd Degree Assault/Criminal Mischief: 300 block of E Colorado Ave, a man punched a hole in the wall and threw his wife on the floor during an argument.
Sunday, October 4
Traffic Control: Assisted Grace Place with their Grand Opening.
Monday, October 5
Follow up/Arrest: 4600 block of Corbett Drive, Ft. Collins a 59-year-old man was arrested for a restraining order violation in Berthoud.
Tuesday, October 6
Abandoned Vehicle Tow: 10200 SE Frontage Rd, Berthoud Park-n-Ride: A green 1996 Ford Taurus was tagged as abandoned four days ago. Vehicle was towed by Blue Ribbon.
Wednesday, October 7
Theft/Suspicious Circumstances: 1500 block of N CR17, a resident called to report that her church's sign advertising for a food and craft sale was placed in the ditch north of the driveway of this address and it was now missing.
Deputy Hobson participated in a drum line jam session with the Berthoud High School Drum Line at A&W during a band fundraiser. According to Deputy Hobson "It was rockin'.
Thursday, October 8
Juvenile Disturbance: 900 block of Massachusetts Ave, a 14-year-old student became disruptive towards staff and school members over a hat being taken from him. After a long counseling session and the deputy giving him an extra belt he had to hold up his pants (he tucked his hat in his pants to keep them up), he calmed down enough to get back into class.
Vehicle Crash: 400 block of Mountain Ave, a driver backed into another vehicle in the parking lot.
Found Dog: 200 block of 2nd Street, a dog was found by a resident and turned in. The attempts to find the owner were unsuccessful.
Friday, October 9
Criminal Mischief: 200 block W CR10E, a 15-year-old male broke 2 windows, ripped the counter top from the kitchen cabinets and damaged other items in anger at the residence.
Found Property: 8th Street/Hummingbird Place, an honest resident turned in a wallet he found in the middle of the street. Able to contact owner who was shocked and grateful to have her wallet returned with cash and credit cards still inside. GREAT PEOPLE IN BERTHOUD!
Saturday, October 10
Vehicle Crash: 10th Street/Lake Ave, 2-vehicle crash non-injury.
Sunday, October 11
Criminal Mischief: 3200 block of Timeless Trail, a resident reported a BB and baseball sized holes in a bedroom window.
Found Dog: 600 block of Capitol Ave, Pit Bull puppy ran away from home after being forced to wear a Kansas City Chiefs dog jersey. Dog was handed over to animal control after several hours at town hall.
Family Problems: 300 block of Massachusetts Ave, a 14-year-old male called after a fight with his mother.
Monday, October 12
Juvenile Problem: 300 block of Massachusetts Ave. Three siblings were arguing and fighting about being sick or wanting to go to school. The youngest was taken to Berthoud Elementary, The oldest was taken to Turner Middle School and the third was left home due to illness.
Juvenile Problem: 900 block of Massachusetts, a 14-year-old male was upset that he wouldn't be allowed to go home early from school.
Assist to Loveland PD: Deputies contacting the driver of a run vehicle from a hit & run in Loveland.
Juvenile Problem: 300 block of Massachusetts Ave, a 14-year-old male called after leaving a friend's house in anger and was making threatening comments.
Monday, October 12
Mental Health Hold: 300 block of Massachusetts Ave, a juvenile male called after leaving a friend's house in anger. The boy admitted to the deputy he was suicidal and having a hard time dealing with past traumatic issues.
Wednesday, October 14
Vehicle Crash/Careless Driving Resulting in Injury/Leaving the Scene of an Accident/Driving Under Revocation: 800 Block E HWY 56, Berthoud – a 33-year-old man was traveling EB on HWY 56 at approx 70mph and collided with a vehicle that was at a dead stop waiting to turn into their driveway. The second vehicle was pushed into traffic colliding with a third vehicle. After looking at the wreckage, the 33-year-old man ran from the scene.
Physical Disturbance: CR17 & CR10E, a 15-year-old girl and a 19-year-old man got into a physical disturbance.
Thursday, October 15
Possession Less 12 oz Marijuana: CR17 & CR10E: a suspicious vehicle was on private property and abandoned. Inventory of the vehicle produced 12oz+- of marijuana. A 19-year-old man admitted to the weed being his.
Forgery: 100 block of Mountain Ave: Habitat for Humanity: a man passed two fake $20 bills when he bought some items.
Family Problems/Custodial Issues: 500 block of Bunyan Ave, grandma and mom are in a custodial battle over a young boy. Grandma has 6-day custody where mom is supposed to get 1-day custody on Thursdays after school.
Friday, October 16
Follow Up Forgery: 100 block of Mountain Ave, Habitat for Humanity: The male suspect that passed the two fake $20 bills came in the store today. The man was contacted and interviewed. After interview, it is believed he unknowingly passed the money.
Saturday, October 17
Family Problems: 300 block of Massachusetts Ave, a 12-year-old did not come home when she was supposed to.
Sunday, October 18
Citizen Assist: 1600 block of Goucho Court: a concerned daughter reported she could not make contact with her mother who lives in the mother-in-law apartment attached to her house. Mom was not home and was ultimately found to be with an aunt.
Vehicle Trespass/Theft/Possible Lost Property: 400 block of Bimson Ave, a resident thought her unlocked vehicle was entered and her purse stolen within the past 24 hours because she cannot find her wallet.
Monday, October 19
Family Problems: 1600 block of Hollyberry Street, husband and wife going through some tough times and a welfare check was requested.
Eluding/Traffic Offense/ Driving Under Restraint/ Habitual Traffic Offender/DUI/Violation of Bond Conditions: CR 19, a vehicle believed to be driven by a 29-year-old man failed to yield and continued into the Mead fishing club and parked in front of an RV. The male then exited the vehicle and took off on foot. Loveland K-9 assisted with search. Vehicle belongs to the man's girlfriend who he is restrained from. The man was just bonded out of jail last week.
Citizen Assist: 1600 block of Oak Dr, a resident bought a plane ticket for a female he met online. The female was to fly from Pennsylvania to Denver to meet him tonight. The female texted him and stated she was arrested at the airport by the FBI because her uncle planted heroin in her luggage. After some fact checking and trying to make sense of this story the deputy finally convinced him he was being scammed and advised him not to send her money for bail.
Tuesday, October 20
Fraud/Civil: 300 block of E Colorado Ave, a resident had an insurance check written out to her and her ex-husband. Ex-husband took the check and cashed it although both parties must sign the check.
Wednesday, October 21
Fraud: 900 block of Kansas Ave, a 19-year-old man and a 17-year-old juvenile tried to sell a dirt bike on Craigslist for $1000. The buyer sent them a check for $2500.00. The buyer asked that they send $1500 to cover the shipping to another individual. Somehow the check cleared the bank when the 19-year-old cashed it and took the $2500 and went on a shopping spree with his friends. The bank is now holding them responsible for the fraudulent check and expects them to bring back the $2500. Karma.
Assist: 1st Street and Welch, a resident called to report leaves were blocking drainage from the rain and was causing a large pool of water. Deputy responded and removed the leaves and the water began flowing again. Deputy job description "other duties as assigned".
Harassment: 800 block of 10th Street, a resident received emails claiming that she has been turned over for harassment & dirty text messages and she would like to know if this was true.
Theft: a business reported an employee who she let use her cell phone was refusing to return it and is now using the company's email to cause problems.
Friday, October 23
Domestic Violence/3rd Degree Assault/Criminal Mischief/Child Abuse: 600 block of 4th St, a woman reported her fiancé punched her and spit in her face during an argument. He also threw the coffee table and kicked the flat screen TV several times.
Saturday, October 24
Misdemeanor Warrant/ Driving under Restraint /Expired Registration: Bunyan & 4th Street, a 54-year-old driver was contacted for expired license plates. She was found to have a cancelled/denied license and two outstanding warrants from Longmont PD.
Operated Motor Vehicle without Interlock Device, Defective Tail Lamp: 3rd Street & Bunyan Ave, a 39-year-old man was arrested for driving a vehicle that did not have an interlock system.
Criminal Mischief: 932 7th Street, Berthoud a mother called to report that her 30-year-old son had kicked in a door at the residence. Just wait till dad gets home!
Theft: 100 block of Mountain Ave, the store manager called to report that someone had stolen three laptops.
Sunday, October 25
Disturbance: 800 block of Franklin Ave, a resident a 65-year-old resident struck an 88-year-old resident, for accidently rubbing up against her in the hallway.
Domestic Violence Arrest: Town Hall, a domestic violence suspect turned himself in and was then transported to jail.
Monday, October 26
Burglary/Aggravated Motor Vehicle Theft: 1000 block of E CR6C, a 23-year-old man was interviewed as a suspect of a burglary and vehicle theft that occurred on 10/16/15. The man admitted to the crimes and informed the deputy that the stolen vehicle was in Aurora. The vehicle was later recovered by the Aurora Police Department.
Vehicle Trespass: Park and Ride, 20700 SE Frontage Road, a vehicle owner reported that his vehicle's passenger side rear window was broken and sound equipment, tools and money were stolen out of the vehicle.
Tuesday, October 27
Trespass: Welch Ave and 8th Street, 20 high school students were contacted for cutting though private property on their way to lunch.
Wednesday, October 28
Domestic Violence/Criminal Tampering: 800 block of 10th St, a father and his daughter came home to find the daughter's ex boyfriend and a friend throwing toilet paper on their house.
Vehicle Crash/Obstructed View/Unregistered Vehicle: 100 block of 3rd St. a driver hadn't cleaned all the frost off his windows and came around the bend in the road running into the back of a parked motor-home. Please clean you whole windshield and windows off of snow and ice.
Thursday, October 29
Vehicle Crash/DUI/Weaving: Mountain Ave and 3rd street, a 64-year-old man was driving eastbound on Mountain when he drifted into the center turn lane. He then made a right turn from the center lane swiping the front end of another vehicle.
Friday, October 30
2nd Degree Assault: 400 block of 8th Street, an anonymous caller reports a male is walking on 8th street bleeding. This man was located and is contacted walking on 8th with a large cut on his ear and chin. The man is uncooperative and threatens that his pit bull will attack if we get close to him. The Bartender reports the man was asked to leave then returned with blood on his face. Bartender admits to cleaning up the blood inside the brewery. Blood was found in the restroom and on the floor inside. A broken glass with the establishment's label was found in the street near where the incident occurred. Drops of blood lead from the broken glass south. Bartender and the business owner were less than cooperative with the investigation.
Saturday, October 31
Theft: 200 block of 2nd Street, a resident came home to learn that a relative had entered her home and rifled through her drawers. She later discovered a 7inch tablet missing.
Verbal Disturbance: 300 block of Mountain Ave, a couple of gents got into a verbal argument between another couple, other citizens stepped in to separate the two.
Sunday, November 1
Suspicious Circumstances: 1600 block of Glacier Ave, homeowner called to report their dog was taken to the vet after getting into their kids Halloween candy. The vet's office told them the dog had high levels of marijuana in its system. Homeowner believes the dog got the marijuana from the kids Halloween candy, possibly hidden in candy or some other edible. Parents need to check all of the candy after trick-or-treating. If you have something suspicious please bring it to us and let us examine it for you.

Print This Post