Larimer County Sheriff's Office: Press release (June 12)
On June 12, 2016, the Larimer County Coroner's Office released a statement identifying the deceased female found in Mesa County as 18-year-old Ashley Marie Doolittle of Berthoud, Colorado. The coroner's office determined the cause of death was a gunshot wound to the head and the manner of death was homicide.
LCSO and the Mesa County Sheriff's Office continue to investigate this case. LCSO investigators are working with the Larimer County District Attorney's Office to file the appropriate charges against Tanner Flores in Larimer County. Flores will be transferred to the Larimer County Jail in the near future. The Mesa County Sheriff's Office booking photo of Flores is attached to this release.
Investigators are thankful for the tips we have received from members of the community thus far and encourage anyone with information about this case to call our tip line at (970) 498-5163. Please do not assume someone has already reported what you know.
Our thoughts and prayers are with Ashley's family, friends, and everyone affected by this tragic case.
No additional information is available for release at this time.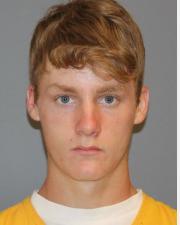 Tanner Flores

Print This Post