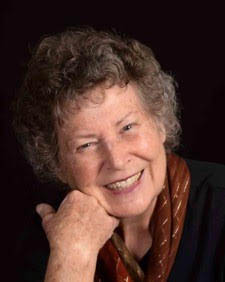 1943 – 2018
Diane Noble was born in Lafayette, Indiana on December 19, 1943. Her parents were Everett and Alice Peterson.
She married Vernon Mike Noble in 1963 and they moved to Englewood, Colorado in 1966.
Diane was passionate about serving the Lord and spent her life volunteering with groups like MOPS and volunteering at local schools to encourage and motivate students.
She received her Bachelor of Arts in Gerontology from the University of Northern Colorado in 1994 and her Masters of Arts degree in Counseling from Denver Seminary in 1996. She was certified by the National Board for Certified Counselors.
Diane enjoyed a simple life. Her happiest times were spent in her garden, with her Grandchildren, 40 years attending Calvary Baptist Church and making beautiful hand made cards.
She will be dearly missed by her family. She is survived by her husband, Mike Noble, her sons Michael (Lorena), Daniel (Melissa) and her daughter, Kathryn Noble. She adored her grandchildren Samantha, Ashley, Zach, Victoria and Josh. Her loving sisters include Judy Lowell (Bob) and Susan Deverall (Don) and many nieces and nephews.
Diane went to be with the Lord on October 23, 2018.
A memorial service will be held on Thursday, November 1, 2018 at 1:00 p.m. at Calvary Baptist Church in Longmont, Colorado. In lieu of flowers, please consider donating to MOPS at Calvary Baptist Church. To share condolences visit www.ahlbergfuneralchapel.com.

Print This Post