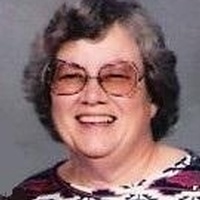 January 25, 1936 ~ April 1, 2018
Doris was born in Greeley, the second of six children, to Gertrude(Strickland) and Walter Ferguson. She grew up in Berthoud. She attended the University of Northern Colorado, where she majored in Music and Education.
Doris taught elementary school for 28 years in Burlington, Colorado. She has lived in Loveland since 1991. Doris was a lifetime member of the American Association of University Women, as well as P. E.O. (Philanthropic Educational Organization). Doris performed as a singer in the Loveland Choral Society for their concerts, for many years. She also enjoyed traveling, listening to music, attending concerts, reading, puzzles, crocheting, and knitting.
Doris is survived by her son Roy Wear and his wife Ariana, two brothers; Jim Ferguson (Barb of Greeley, and Jerry Ferguson (Carolyn) of Wellington, and a sister, Judy Loose of Ft. Myers, Florida.
She is preceded in death by her parents, brother, Don Ferguson, and sister, Nancy Soles. Other survivors include many nieces, nephews and friends.
Funeral services will be held at 1:00 p. m., Friday, April 6th at Kibbey-Fishburn Funeral Home in Loveland. Inurnment will be held at a later date.
Doris' family has requested that in lieu of flowers, memorial contributions may be made to the AAUW Scholarship Fund in care of Kibbey-Fishburn Funeral Home, 1102 N. Lincoln Avenue, Loveland, CO 80537

Print This Post